CONNECTION. CELEBRATION. ENGAGEMENT. LEADERSHIP.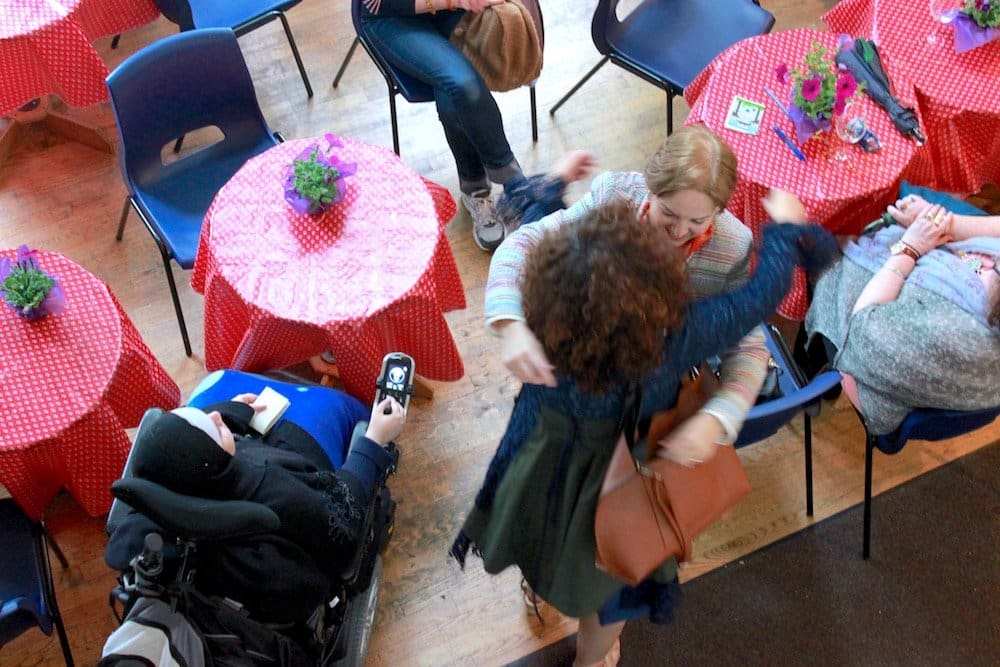 Vision
A community thriving in connection, celebration, engagement and leadership.
Mission
Mount Pleasant Neighbourhood House plays a leadership role in building a healthy and engaged neighbourhood by connecting people and strengthening their capacity to create change.
Values
human potential as our strongest neighbourhood asset
stewardship of resources for the good of the community
the strength that diversity brings and the role of social inclusion in neighbourhood life
social justice for all in all aspects of life
learning and innovation as the foundation for growth
celebration of past, present and future.
Diversity and Inclusion
ANHBC Diversity and Inclusion Statement
We are diverse individuals of all ages, colours, ethnicities, nationalities, faiths & beliefs, cultures, abilities, socio-economic and education levels, sexual orientations & gender identities.
We communicate in many languages.
We value and celebrate diversity and inclusion. We define diversity broadly and encompass many individual attributes. We create an environment that actively embraces diversity and inclusion by recognizing the value in the uniqueness of all individuals.
We strive to reflect the diversity of our neighbourhoods in our membership, our Community Boards, our volunteers and our staff.
We respect all neighbours. We expect that all who come to our neighbourhood houses and camps, all those who provide or receive services, will extend the same respect to all.
We acknowledge that we live, work, and play on the traditional, ancestral and unceded territories of the Coast Salish peoples.
Respect Policy
Mount Pleasant Neighbourhood House assumes the best intentions of people. Our starting point is that we are all good people.
This means that we actively encourage and nurture trust among people in our community. We expect everyone to be patient, polite, understanding, and to treat others with respect.
We also expect everyone to treat Mount Pleasant Neighbourhood House's space and other people's belongings this way.
No matter what your race, gender, ethnic origin, sexual orientation, ability, religion, ancestry, political affiliation, language, financial status, age, record of offenses, immigration or family status, you will be respected here.
Every person is always welcome. But if behaviour compromises others, it will be the person's behaviour that is asked to leave. The amount of time will reflect the seriousness of the incident and the number of times it has occurred.
The very same person will always be welcome when we can get beyond that behaviour.
Accessibility at our House
Our House is located one block away from the 99 B-Line, and the #8 and #9 buses. The first and second floors are fully wheelchair accessible.
There are single stall, all-gender, wheelchair accessible washrooms on the first and second floors, as well as multi-stall gendered washrooms.
We are a scent-reduced space to help support the wellbeing of neighbours with sensitivities.
We have free WiFi for guests, which may impact those with electromagnetic sensitivities.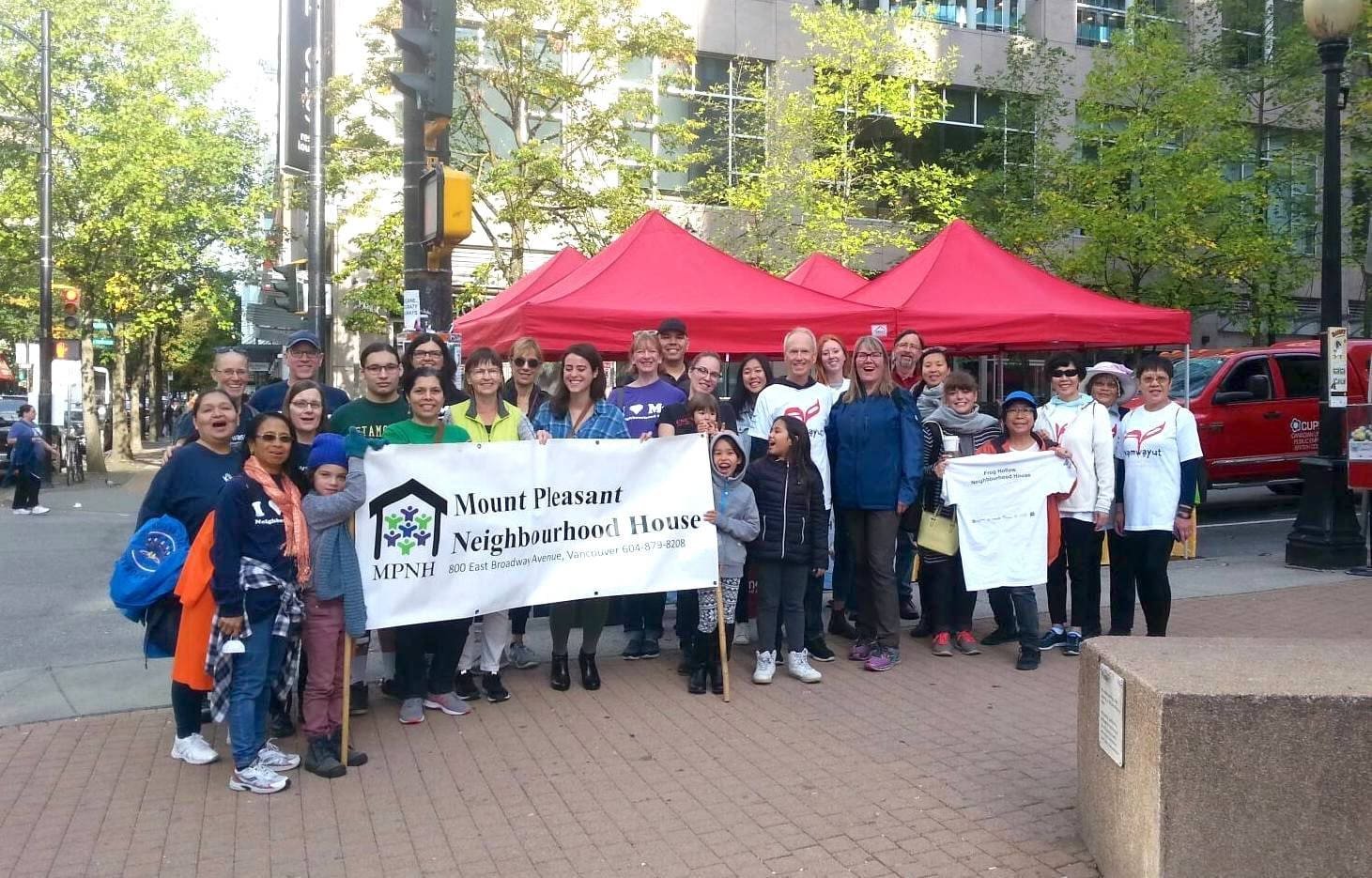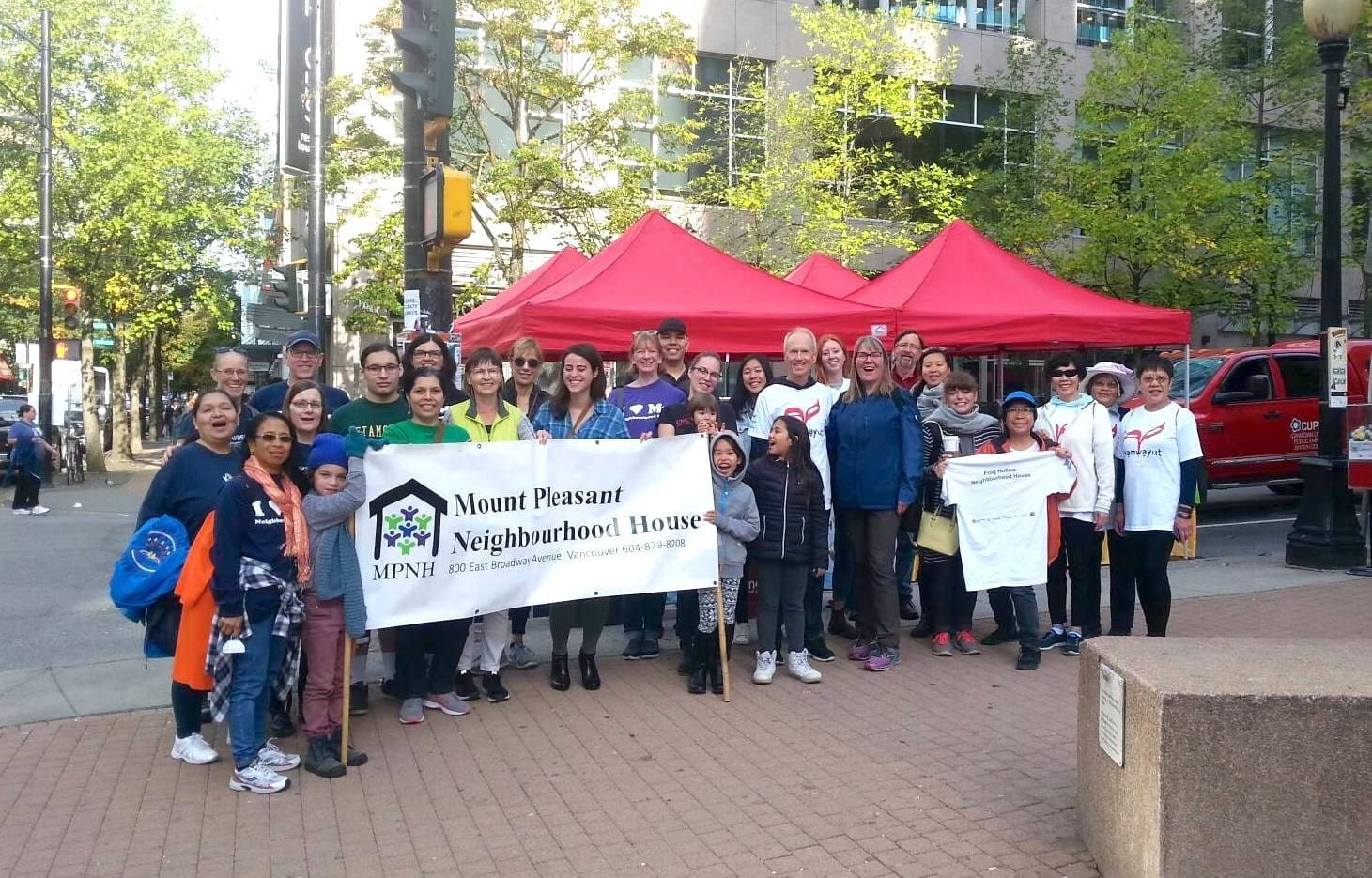 What is a neighbourhood house?
Neighbourhood houses play a distinct role in the community they serve. They take a grassroots approach to service delivery which allows them to access the strengths and skills of participants and work together to address the needs and goals of the community. Neighbourhood  houses value the empowerment, safety, collaboration, respect and inclusiveness of all people. Another important feature of Neighbourhood houses is that they partner with local community organizations to create mutually beneficial events and share resources.
History of Mount Pleasant Neighbourhood House
Mount Pleasant Neighbourhood House (MPNH) is an integral part of the diverse, vibrant, and most multicultural neighbourhood in Vancouver. We envision ourselves as a community thriving in connection, celebration, engagement and leadership.
We began serving the community in 1976 with a youth leadership program that we ran from the basement of a local church, and added our second program, free income tax clinics, from a mobile trailer in 1977. Later that year, we moved to our first storefront building in the 500 block of East Broadway.
Finally, in 1995, we set up house in  the spacious building we currently occupy at the busy corner of Broadway and Prince Albert. Our dedicated and engaged staff provide programs and services for more than 3,000 people annually, from more than 40 countries of origin. We work with a wide range of funders, community partners, as well as a strong volunteer base to offer community-oriented events and activities that meet the needs of the neighbourhood's always changing population.
 Become a monthly donor and make a difference in the community
MPNH provides a space to call home for everyone in the neighbourhood, from newcomers to long-time residents
Support in providing opportunities to improve their quality of life, connect and celebrate!