CONNECTION. CELEBRATION. ENGAGEMENT. LEADERSHIP.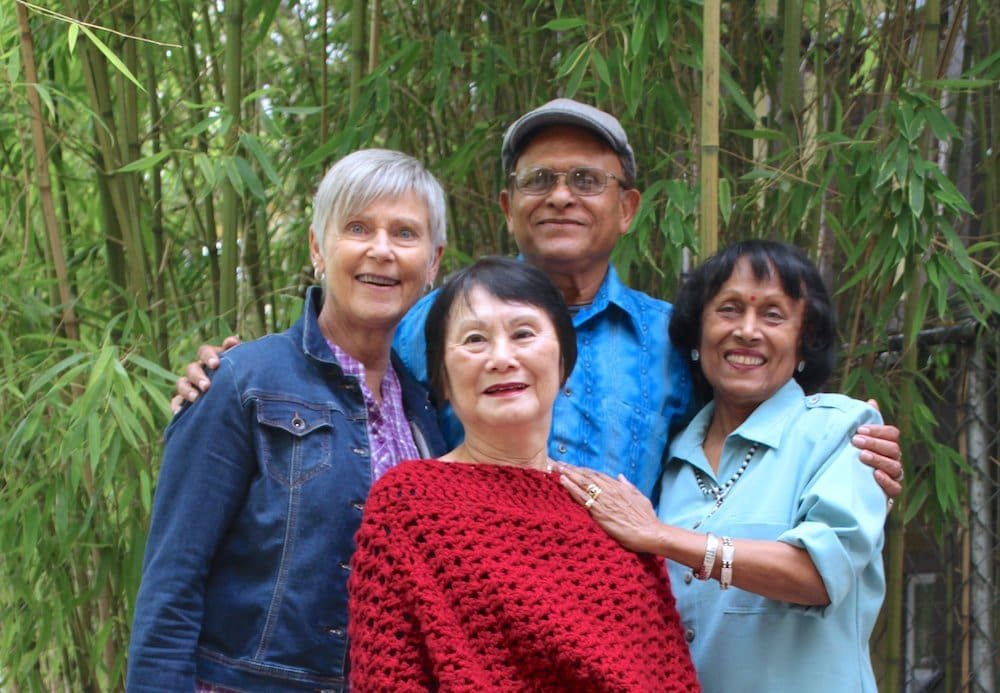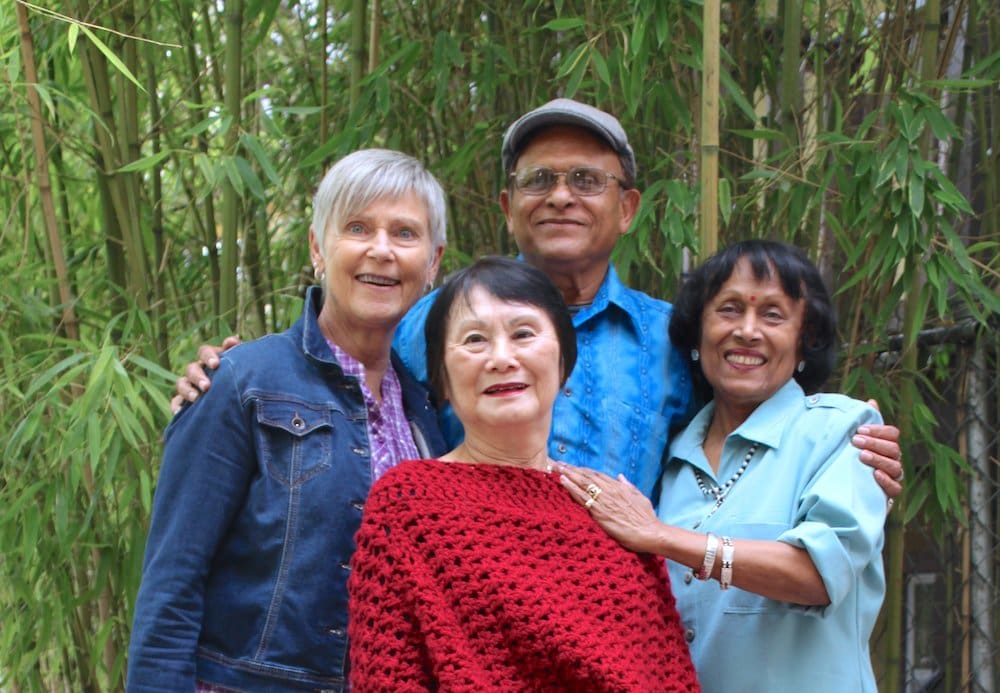 The programs we offer for seniors at MPNH are designed to celebrate our elders, enrich their lives, and support them so they may continue enjoying independent lifestyles while engaging with their community. All of our programs and services are either free, at-cost, or subsidized thanks to the support of the United Way, the BC Community Response Network, HSRDC – New Horizons for Seniors, IRCC, Suncor, and The Active Aging Society.   
See our newsletter and posters below!
Seniors Programming – Fall 2022
Choose to Move
An initiative from The Active Aging Society to help older adults stay physically active and socially connected while staying at home during COVID-19. This is a 12-week program with Zoom group meetings where we talk about health, revisit our goals, and share resources. In between the group Zoom meetings, there are one-to-one phone call check-ins from the Activity Coach. 
Contact Cam for more information: cpearson@mpnh.org
Men In Space
Come join our new in-person men's group, open to all those who self-identify as men. We are committed to exploring and establishing spaces for older men to create, learn, and bond with each other and other members of the community. We meet on a regular basis to sustain bonds between group members and work toward developing the group's projects, which include establishing a speaker's café series and a Men's Shed in central Vancouver. If you are open to new ideas and conversations, interested in crafting, or want to meet a lively bunch of men, this group may be for you!
Contact Cam for more information: cpearson@mpnh.org 
Walking Clubs
Olympic Village Group – Meets every Thursday from 11-12 p.m.  
Queen Elizabeth Park Group – Meets every Monday from 10-11 a.m.
Group walking is an enjoyable way to increase your physical activity while connecting with others older adults. Come and socialize with a small group of seniors by joining one of our peer-led walking groups. Rain or shine! 
Contact Omnia for more information: oelshayeb@mpnh.org 
Caregivers Connect
Caregivers Connect offers a point of connection for those who are caregiving for an older adult in our community. Services offered include one-to-one supports, information and referral, workshops, wellness activities, our annual Spring Day of Care for Caregivers, and more.  For information and to register for programs and our weekly email updates, please contact Judy at jvenable@mpnh.org / 604-809-8303
Caregivers Cafe – Zoom sessions on the last Thursday of the month from 3-4:00 p.m. 
A monthly presentation on caregiver-focused topics such as self-care, the health care system, disease-specific information for carers, circle of support and more.  To attend, please contact Judy for zoom link. 
Seniors Coffee Club – Zoom sessions every Friday 11 am-12 pm
Welcoming all caregivers or those seniors that you care for, to join our Friday Coffee Club! Senior volunteer, Athena Roddick, hosts this weekly group chat where we talk about the latest
local and international news, recall our travel days chat about books we've been reading, our tech challenges and more.
Caregivers Support Group – Zoom sessions every Thursday 3 pm – 4 pm
Come share stories with others caring for family and friends, receive resource information, and enjoy 3 minutes of meditation at the end. This time is just for you!
Contact Judy for more information: jvenable@mpnh.org 
Art Box Program
Art Box: Learn and Share Group Zoom session every other Tuesday 11-12pm

Are you interested in getting creative and learning new skills with a friendly and supportive group of people? Every two weeks participants are invited to join an hour-long Zoom call where they can explore the basics of painting, sketching, origami, and much more. Don't have art supplies at home? Not to worry! When you register with our coordinator Daniela, she can send a package of free basic art supplies to your home. Happy creating! 
Contact Daniela for more information at DGunnDoerge@mpnh.org 
Cards for Care Homes
Due to the success of our Valentine's Day project, which delivered 12,000 cards to seniors in care homes, hospitals, and at home, we have partnered with a few schools to keep these special cards coming. If you would like to receive some cards/artwork and letters from students every few months contact Judy at jvenable@mpnh.org with your mailing address. 
Intergenerational Drop-In
Group Zoom sessions every Monday from 4:30-5:30 p.m. 
Are you interested in joining a welcoming group of older adults and youth? In this gathering, we discuss our week, share stories, artwork, recipes, poems, advice, and support each other. When you register, you will be added to the list to receive a weekly email reminder and link to the Zoom call. 
Every month, we are now partnering with Generations Moving Together for Drop-In Dialogues where we discuss a particular topic of interest with young and older adults! 
Contact Cam for more information: cpearson@mpnh.org   
Seniors' English Class
Group Zoom sessions every Thursday from 1-2 p.m. 
Master daily conversational English used in diverse scenarios with Nancy, our native English-speaking ESL teacher. We provide support to our participants to connect with the digital world, practice English, and build connections while "social distancing" 
Contact Isaac for more information: itang@mpnh.org 
Digital Support for Seniors
Virtual or by Phone
This program offers online, phone, or in-person digital support for older adults. 
Contact Carolyn for more information: cwong@mpnh.org
Chair Yoga
Group Zoom sessions every 2nd & 4th Wednesday from 10:30-11:30 a.m.

Our Chair Yoga program is a safe and gentle yoga practice offered virtually via Zoom. We are following the order BC's Ministry of Health, and an in-person option will be announced once it is safe. Registration is required. 
Contact Isaac for more information: itang@mpnh.org 
Better at Home
Better at Home provides seniors 55+ living in the Mount Pleasant area assistance with housekeeping so that they can continue to live independently in their own homes. 
Upon completing a full referral and home assessment seniors will be placed on the waitlist. A senior receives a maximum of 2 hours of light housekeeping and laundry every two weeks. Hourly subsidized rates are based on last year's notice of assessment. Rates may vary depending on program capacity.  At this time new referrals are being accepted for the waitlist. 
For general BH program and inquiries, please contact Omnia, at oelshayeb@mpnh.org/604-879-8208 ext. 112 
For housekeeping services, please contact Tina, tpan@mpnh.org/604-879-8208 ext. 108   
For yard work services, please contact Cameron, at cpearson@mpnh.org/604-879-8208 ext. 209
Seniors Outreach Strategy (SOS)
A variety of new volunteer-supported services have been developed to support seniors during the COVID-19 pandemic. To be eligible for these free services, you must be 55 or older and live in the Mount Pleasant area. SOS services include: 
Friendly Phone Visit


Matches a senior with a volunteer who will call on a weekly basis with the intention of socialization. Chat about current events or shared interests, exchange childhood memories, read a book to each other, do a crossword puzzle, practice a new language… limitless possibilities!

Contact Pat for more information: psteiner@mpnh.org 

 
Grocery Shopping Support


Matches a volunteer to a senior who will call the senior on a weekly basis to check-in, take their grocery order, do the shop and deliver the groceries to the senior's door. Seniors have the option of which store the volunteer shops from and whether to be billed either weekly or monthly – they are only charged for the groceries they order, not the shopping/delivery service.

Contact Cam for more information: cpearson@mpnh.org 
Meal Delivery


Nutritious meals are prepared at MPNH and delivered to your home weekly, free of charge. The meals are pre-cooked but may need to be reheated. Vegetarian option available!

Contact Omnia for more information: OELShayeb@mpnh.org 

 

 
Yardwork Help – offered every other Saturday


A volunteer comes to the senior's home to assist with light yard work outside of the senior's home – mowing, raking, shoveling snow, clean up after a storm, light paint jobs and repairs, etc. Senior must provide any tools or materials required. Volunteers cannot enter a senior's home; all tasks must take place outdoors.

Contact Cam for more information: cpearson@mpnh.org 

 
Medical Transportation




Volunteer driver picks up the senior from their home and transports them to their appointment, as well as back home again afterward. Seniors must physically be able to get to and from the volunteer's car, the medical appointment, and their home without physical assistance from the volunteer.

Note: Volunteers are unable to accompany seniors to medical appointments, this is a transportation service only. Advance notice is required.

Contact Omnia for more information: oelshayeb@mpnh.org 
Important documents that you can download:
Mount Pleasant Community Response Network (CRN)
The Mount Pleasant CRN Vision: We are a network that is productive, visible and diverse, driven by the voices of older adults in Mount Pleasant. We are committed to creating a neighbourhood where older adults are empowered, living healthy, safe and fulfilling lives. Please contact Daniela for more information.
Carolyn Wong
Seniors Program Lead
cwong@mpnh.org
604.879.8208 ext 221
Claudine Matlo
Director of Family Resources and Senior Services
cmatlo@mpnh.org
604.879.8208 ext 138 
Vicky Li
Manager, Senior and Newcomer Services
vli@mpnh.org
604.879.8208 ext 107 
Judy Venable
Caregiver Connect Coordinator
jvenable@mpnh.org
604-809-8303   
Omnia El-Shayeb
Seniors Program Coordinator and Settlement Worker
oelshayeb@mpnh.org
604-879-8208 ext. 112 
Cameron Pearson
Seniors Programmer
cpearson@mpnh.org
604-879-8208 ext. 209
Isaac Tang
Seniors Programmer (Chinese Speaking)
itang@mpnh.org
604-879-8208
Tina Pan
Better at Home Coordinator
tpan@mpnh.org
604-879-8208 ext. 108
Patricia Steiner (Pat)
Outreach and Resilience Coordinator
psteiner@mpnh.org
604-879-8208 ext. 104
 Become a monthly donor and make a difference in the community
MPNH provides a space to call home for everyone in the neighbourhood, from newcomers to long-time residents
Support in providing opportunities to improve their quality of life, connect and celebrate!