Our very own Amelie Pelen, age four, has been sharing her artistic skills to say thank you to TELUS, after the company donated tablets to help keep our participants connected.
Connecting with friends, family, and community is so important during COVID-19, and these tablets will make a massive difference to our participants, including Amelie.
Since the tablets were distributed to our participants, we've certainly received many thank you cards expressing gratitude to TELUS, but Amelie's thank you is a full work of art!
Here her parents, Alexandra and Jorge, explain what the tablet means to Amelie:
Dear Telus,

Amelie is a wonderful girl, who turned four years old on May 15, 2020. She has Down Syndrome. This condition doesn't define who she is – she is smart, active, and loves music. She is lovely and funny.

She has some delays accordingly to her age, but we have tried always to provide the therapies and tools to help her to improve her development.

This is a wonderful journey for all of us around her. She teaches us to never give up, be happy no matter what, appreciate little things that life offers to us, and so much more.

To watch her reach all her goals is an indescribable sensation of satisfaction, but it is a long ride with ups and downs.

This time, we want to thank Telus for a wonderful donation to us. Amelie is so excited and happy to get her tablet.

It will help her to reach more and different educational programs specially for Down Syndrome kids, fun activities, and regarding COVID-19, we can get online speech therapy through Share Society and online doctor appointments.

We are truly sure that, with her tablet, she will improve her communication and speech.

Best regards,

Amelie Pelen, Alexandra Bejarano, and Jorge Pelen
Amelie hard at work painting her creation: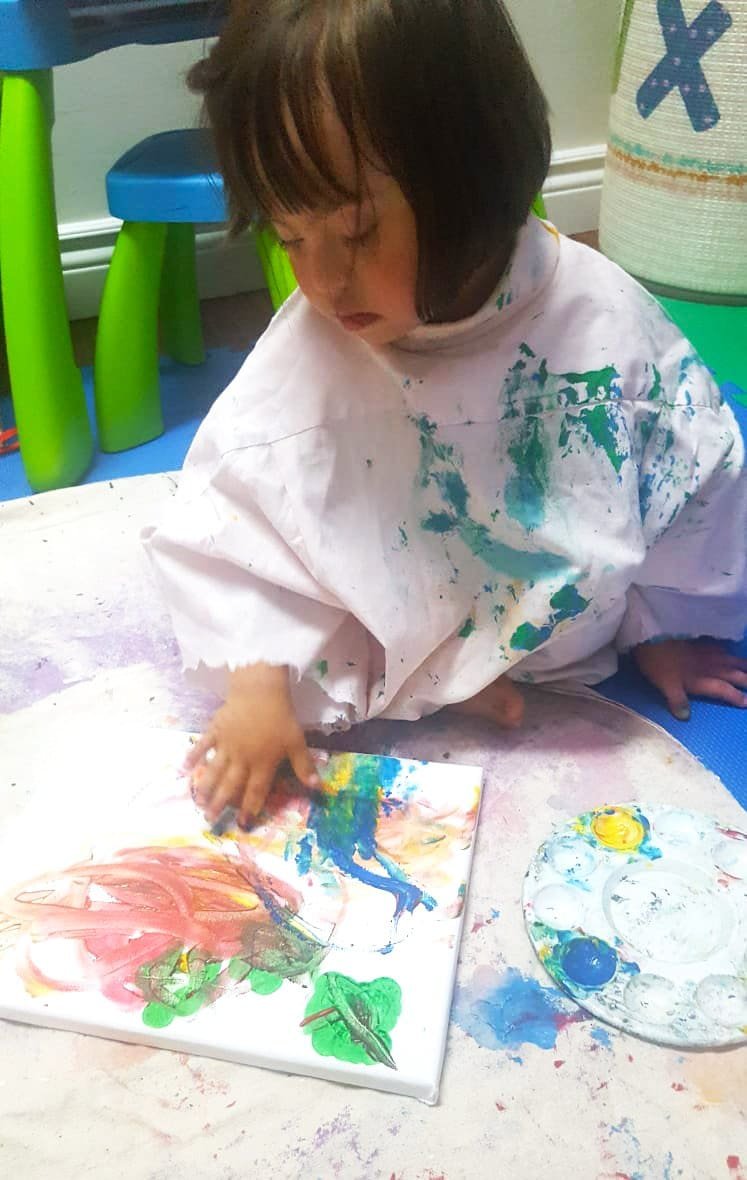 Amelie ready to deliver her artwork to our House:
Amelie's finished painting for Telus: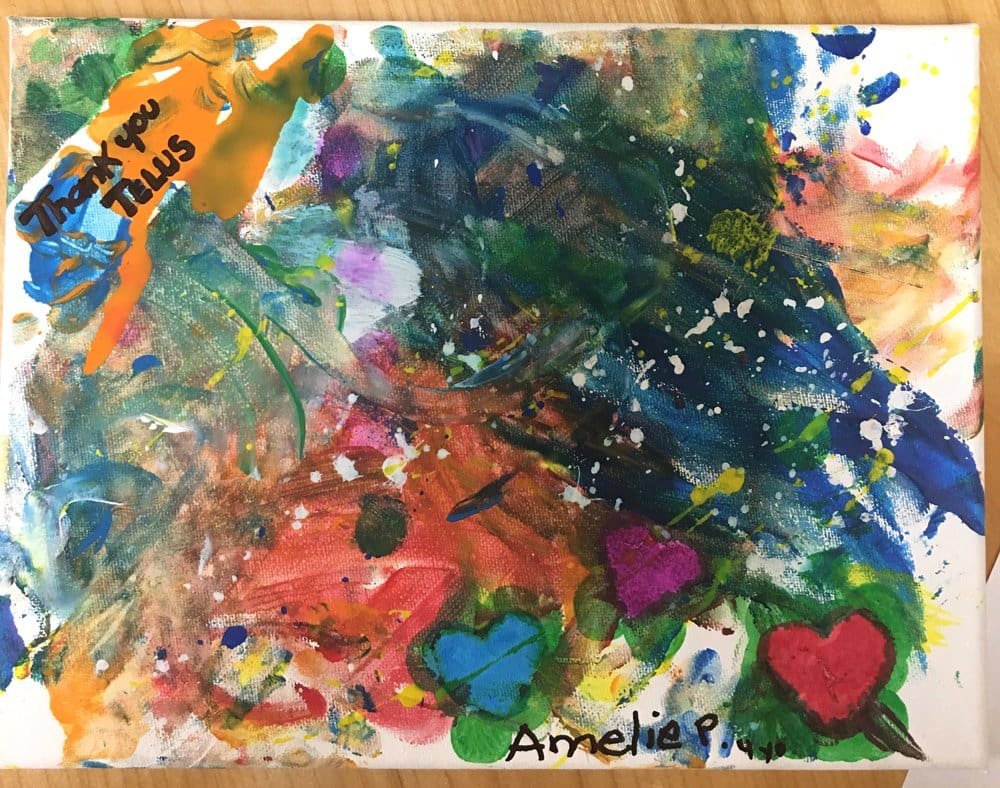 Great job Amelie!