Second Beat: Art Share
November 16, 2019 @ 6:00 pm

-

8:00 pm
Discover a sense of empowerment and celebrate pride through our supportive community, led by and for folks who are social justice-minded.
This is a QTBIMPOC-led* program that fosters community connection, inclusion, and diversity through the sharing of multimedia art, skills, and stories.
A welcoming open mic space to share your art, skills, stories, and journeys. Showcasing artists and storytellers (ages 19-30) from LGBTQ2IA+ communities**. Friends and allies of all ages are welcome!
*QTBIMPOC: Queer/Trans: Black, Indigenous, Multiracial and People of Colour
**LGBT2QIA+: Lesbian, Gay/Gender Diverse, Bisexual, Trans, Queer/Questioning, Two Spirit, Intersex, Asexual/Agender, plus many more identities
Every month is Pride month!
Free entrance! Contact Cherine to perform:
ckhalil@mpnh.org
Accessibility
Our House is located one block away from the 99 B-Line, and the #8 and #9 buses. The outdoor parklet, and the first and second floors are fully wheelchair accessible.
We are scent free. Please refrain from wearing scented perfume or using scented products.
We are committed to welcoming the queer and trans community. There are single stall, all-gender, wheelchair accessible washrooms on the first and second floors, as well as multi-stall gendered washrooms.
We currently do not have funds for ASL interpretation but are looking for volunteers or folks who would accept an honorarium.
We are child-friendly. We can offer activities for your children, while you enjoy this event!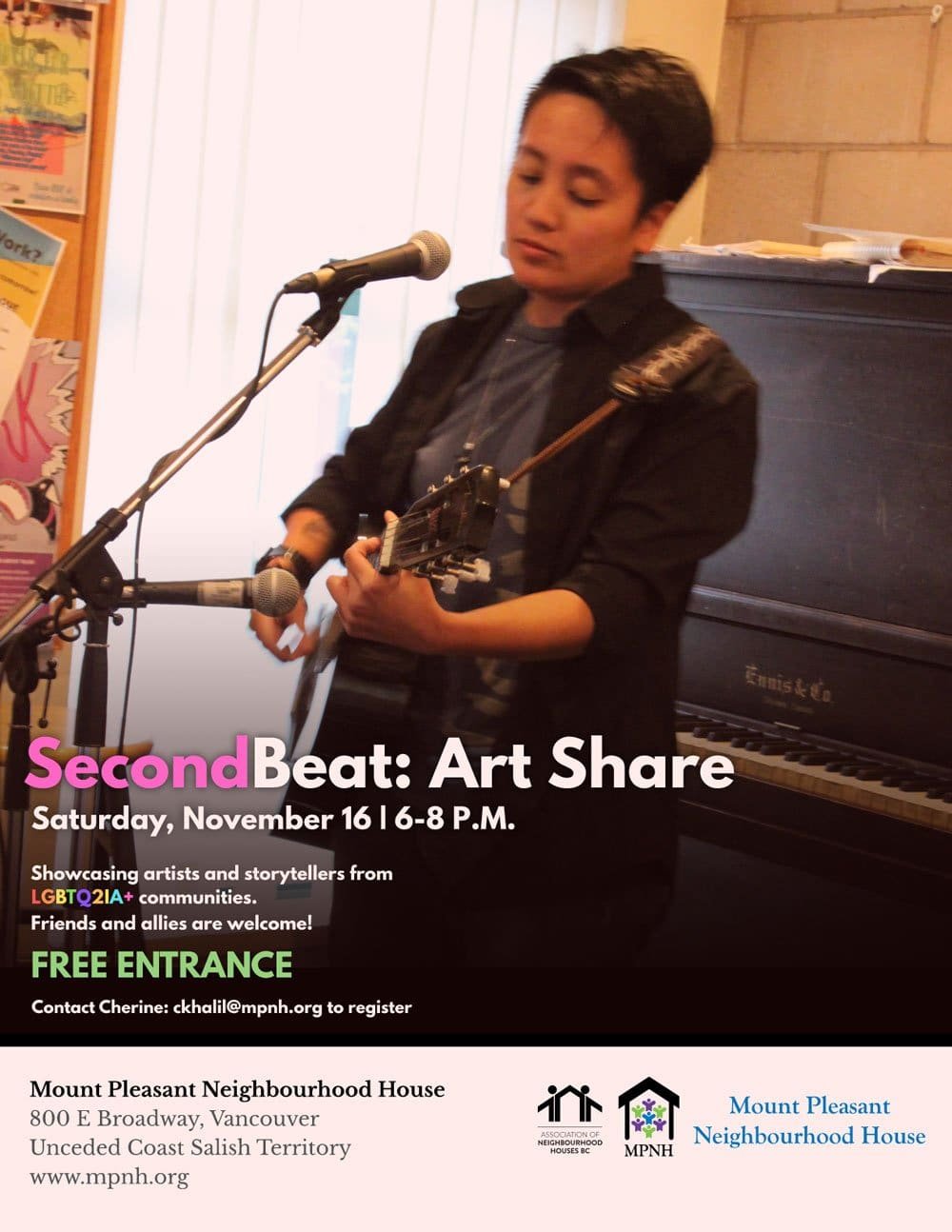 Related Events