Tea, dessert & cohousing conversations
September 26, 2019 @ 7:00 pm

-

8:30 pm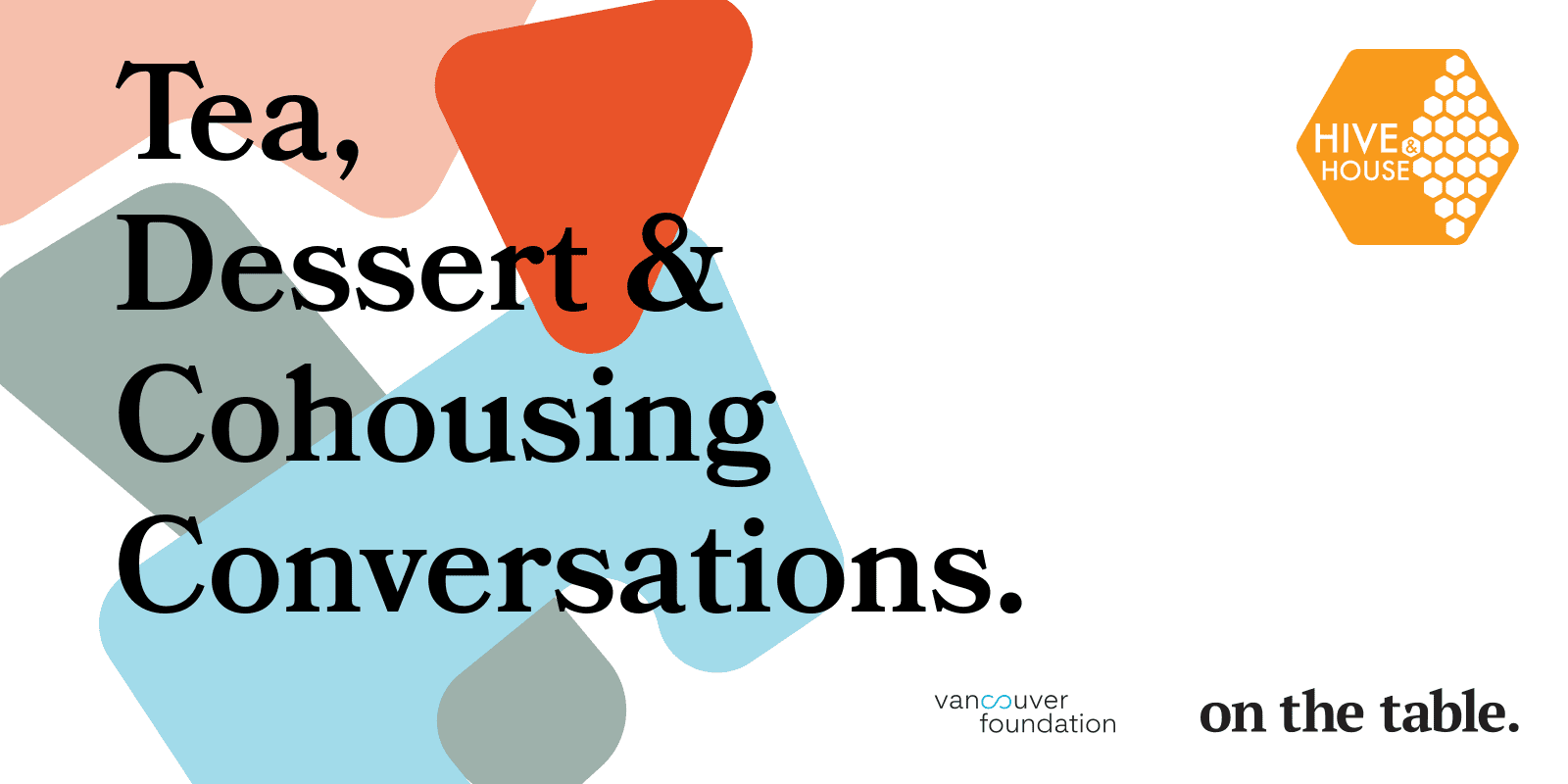 An invitation from Hive & House
Let's talk about cohousing.
Cohousing is an intentional community that increases social interactions with your neighbours and reduces the risk of loneliness; It is gaining popularity across Canada!
Join us for a lively discussion and learn more about what cohousing is, why it works and whether it is a good fit for you? Meet people currently living in cohousing, and people who are currently building their communities in the lower mainland. Looking for a community to join? There will also be forming groups joining us who are seeking new members.
This is what people are saying about cohousing:

"…the best future for many people, they just don't know it yet."
"…community living today with yesterday's values."
"…to create authentic community and avoid isolation in a fractured world."
"…a journey…an adventure…caring and sharing…challenging…inspiring..THE FUTURE!"

(Foundation for Intentional Community)
Join the conversation and participate in our many table topics that will having you asking,
How well do I know my neighbours?
How often do I share meals with others and why is it important?
What is the main barrier that keeps me from getting together with people more often?
What do I do (or could I do) to make my community a better place?
We look forward to having you over for Tea, Dessert and Cohousing Conversations.