Shivani Mysuria is the founder of Children's Birthday Miracles (CBM) here at Mount Pleasant Neighbourhood House, who studies science at UBC.
"Coming from an immigrant family myself," Shivani says, "My family was not financially able to throw big birthday parties for my friends and I."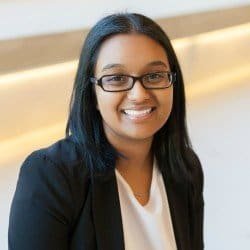 "This is what inspired me to start CBM in Vancouver – to be able to provide other families with the opportunity to celebrate birthdays."
A team of volunteers organizes group birthday parties for a number of families, covering all the details from decorations and food, to entertainment like puppet masters and magicians, as well as cake, and gifts for all the birthday children. To date, the CBM Vancouver team has worked with several Syrian and Aboriginal families, and always look forward to organizing the next birthday.