March with us to show Neighbourhood House Pride!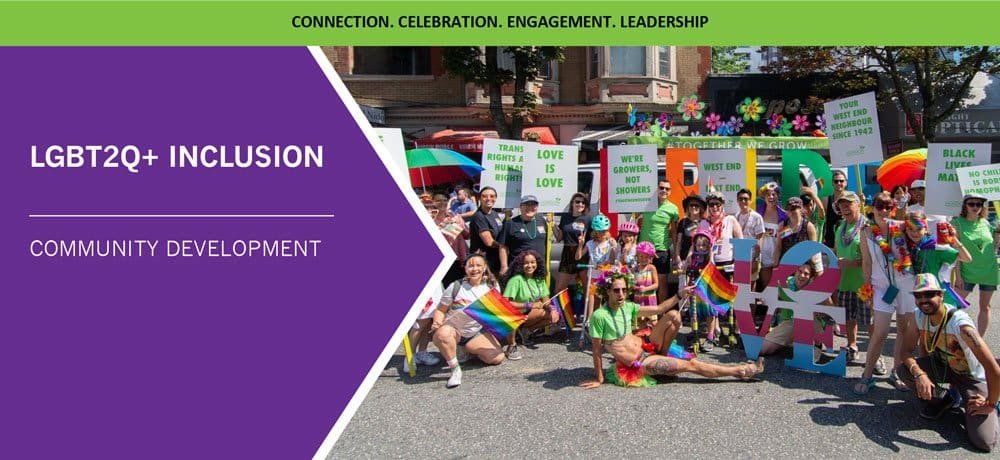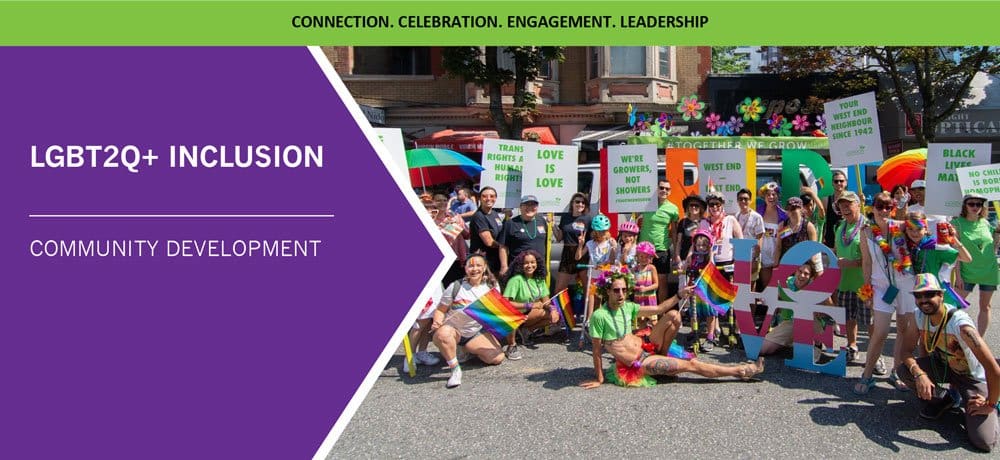 Celebrate diversity and LGBT2QIA+ inclusion* at neighbourhood houses this summer!

*LGBT2QIA+: Lesbian, Gay/Genderqueer, Bisexual, Trans, Two Spirit, Queer/Questioning, Intersex, Agender/Asexual, plus many more identities.
In 2019, we're honoured celebrate the 125th anniversary of our umbrella organization—the Association of Neighbourhood Houses of BC (ANHBC)!
Respecting Neighbours & Celebrating Diversity
Our neighbourhood houses are committed to providing inclusive spaces for neighbours from all different backgrounds. Learn more about our ANHBC Diversity & Inclusion Statement and our Mount Pleasant Neighbourhood House Respect Policy.
Please join us in celebrating Pride at our houses and in the Vancouver community!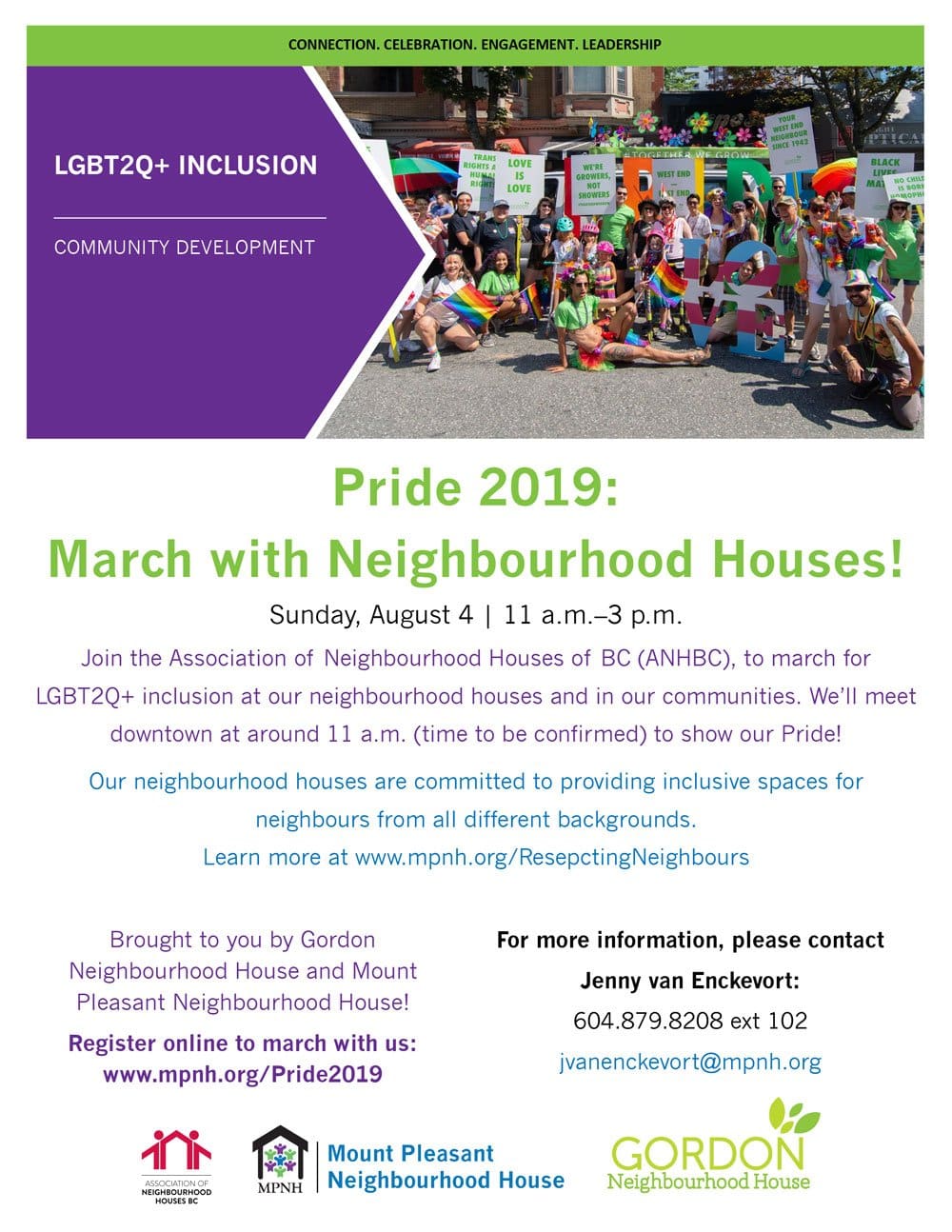 Sunday, August 4 | 12 p.m.-3 p.m.
Downtown Vancouver (register to march for exact time and location details)
Join us as we march for LGBT2QIA+ visibility and inclusion. The first 25 people to register will be entered into a draw for a pair of tickets to Yuk Yuk's Comedy Club.
Brought to you by Gordon Neighbourhood House and Mount Pleasant Neighbourhood House!